Our return policy allows you to return The SilverLungs Generator and accessories within 30 days of receipt if you are not completely satisfied!

You will be refunded the original cost of the unit (less shipping). All items must be returned undamaged (functionally and cosmetically) in their original shipping container(s).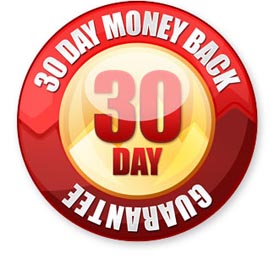 ---



The SilverLungs Generator is "sealed" with an

intrusion-detection

apparatus to detect tampering or disassembly of the device. We cannot approve a request for return or refund if the generator has been

compromised.





---



The SilverLungs Generator and accessories are protected against functional and mechanical defects for a period of 3 years.

The required shipping expenses will be covered during the 3 year factory warranty (except for International orders outside of the United States.)

All necessary parts and labor needed for The SilverLungs Generator will be provided at no expense during the 3 year warranty period.



---



Any returned items that arrive damaged due to mishaps with the shipping courier must be resolved with a "claim" (filed with the courier by the customer.) We will gladly assist in this process in the unlikely event of shipping damage.