(Natural News) Companies that sell colloidal silver, which could provide protection against infection with the Wuhan coronavirus (COVID-19), now face possible reprimand from the United States Food and Drug Administration (FDA) for selling "fraudulent products."

The federal agency, which only considers pharmaceuticals to possess any medical benefits, says it recently issued warning letters to multiple firms instructing them to stop suggesting that colloidal silver can in any way help prevent, treat, mitigate, diagnose or cure the Wuhan coronavirus (COVID-19).

Full Story on NaturalNews



---



A Delaware company is sending 150 disinfectant machines to China to help their health care facilities battle coronavirus.

A special blend of hydrogen peroxide and a silver solution make up the liquid disinfectant that is poured into the fog machine and sprayed in a mist in a sealed-off room. Disinfecting this way kills all pathogens on surfaces and inside of any room treated, Halosil says.

Full Story on MSN.com


---




- Video Documentary -



SilverLungs has put together a very informative video documentary on "nanosilver" and its origin including all of the details concerning what it is and if it really is something "new" in the colloidal silver market.

This is our first video in an ongoing video series and we invite you to subscribe to our YouTube Channel so you can be informed of our upcoming videos as we release them.

You can watch the full "nanosilver" documentary here to learn more!



---



Silver solution manufacturers today continue to show a vested interest in discouraging you from producing your own silver solutions!

We have provided a full and informative report in defense of their discouraging claims and why you should finally break your independence from these silver solution manufacturers.

Read the full report!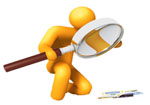 ---




- NaturalNews.com -



"Governments Seize Colloidal Silver Being Used To Treat Ebola Patients"

There is a high probability that the colloidal silver solution market may be restricted from sale soon. We are concerned this also suggests a push to restrict the sale of devices that produce silver solutions as well.



---



"What's really cool about the SilverLungs deluxe kit is that it includes a vaporizer which allows you to inhale silver vapor directly into your lungs as a way to kill bacteria. I believe this is a powerful cure for many types of pneumonia, and if today's doctors had any sense at all, they would be using colloidal silver to save lives in hospitals and clinics."

"The outright censorship and oppression of colloidal silver is one of the most astonishing stories of oppression in the history of medicine and science, and one day I have no doubt that silver will finally be widely recognized as powerful medicine that can save lives. The SilverLungs Generator product is really impressive because it allows you to make your own colloidal silver for mere pennies per serving. I believe this device could save countless lives during every flu season when respiratory disease spreads through the population."

"I also believe that having one of these devices could be truly lifesaving in the event of the release of an infectious disease bioweapon of some sort, which will no doubt attack the respiratory system. Inhaling colloidal silver particles directly into the lungs, as part of a vapor, is probably the most effective way yet discovered to kill bacteria in the lungs. Antibiotics can't even approach the effectiveness of this. But, of course, antibiotics make loads of money for the drug companies, and that's why hospitals push antibiotics instead of silver."



Mike Adams "The Health Ranger"


Editor of NaturalNews.com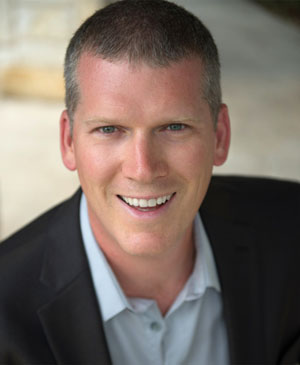 ---




- TEM analysis-



We have just received our latest TEM (Transmission Electron Microscope) particle size analysis from "nanoComposix" in California and are providing this analysis to you.



Our particle sizes are amongst the smallest in the industry!



Particle sizes were found as small as 1.9 nm's and

averaging 8.4 nm's.



We have run multiple lab analysis' of many silver solution producers and clearly show the smallest

confirmed

silver nanoparticles by comparison.



click image to view
---




- Mario Cifaldi with Mike Rivero -





Michael Rivero

 (a talk show host) was born in Boston, MA and spent his childhood in New Hampshire. He launched www.whatreallyhappened.com which was initially called Rancho Runamukka in 1993 after the Vince Foster murder.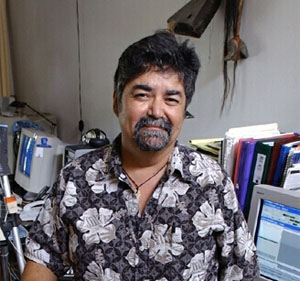 ---



There is no current ban on "devices" that make silver solutions yet. Thus, we are still shipping worldwide to all territories including the EU while colloidal silver generators are not yet restricted from legal sale.



The Ban:

Tiny silver ions and particles traditionally called "colloidal silver" have been officially banned in Europe through

Codex Alimentarius.



As of the first day of the new year of 2010, colloidal silver can no longer be sold as a dietary or nutritional supplement in health food stores within The European Union.








Now that Europe has targeted the sale of colloidal silver supplements, we see the immediate need to prepare for the same fate here in the United States.



Having the ability to create colloidal silver solutions in the comfort and privacy of our own homes become a potential and time-sensitive concern.



There is a strong chance that silver generating devices could fall under similar rulings at a future time.

The SilverLungs Generator is a professional-class colloidal silver generator and lung-delivery system that allows for silver to be delivered directly to the eyes, ears, nose, skin, digestive system and into the lungs.



Lung delivery is unsurpassed for bioavailability into the bloodstream and directly targets the respiratory system through inhalation.